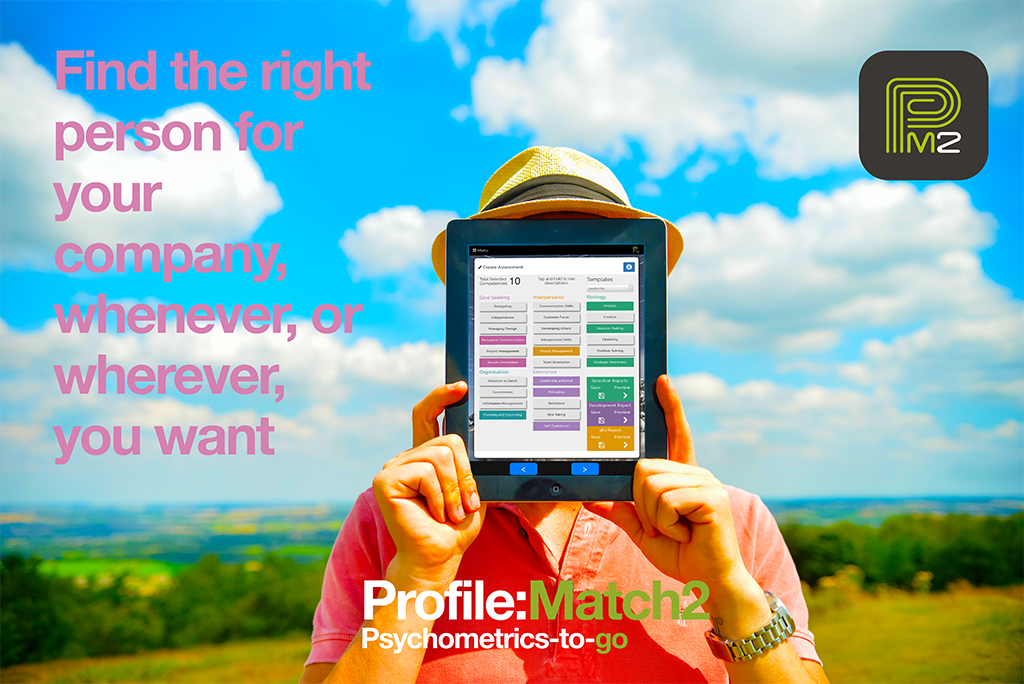 On-The-Go Personality Profiling With New Profile:Match2 App
PCL Clients can now manage their psychometric assessments on the go with the launch of the innovative new Profile:Match2 app. The app enables users to easily select the behavioural competencies they want to assess for recruitment, development or 360 appraisals from their phone or tablet.
As well as setting up assessments and sending instructions to candidates, users can check progress, send reminders and review templates configured by colleagues. A free job analysis survey also enables them to get input from colleagues on the key competencies required for a role.
Geoff Trickey, Managing Director at Psychological Consultancy Ltd, said: "We wanted to make it as easy as possible for clients to access their psychometric assessments when they're on the move or out of the office. Many of the Profile:Match2 app features also work offline, so the experience will be smooth even when internet connection is weak."
Predicting on-the-job performance
Unlike other more generic personality questionnaires, Profile:Match2 zooms in on the specific characteristics that support on-the-job performance. Selecting competencies using the app tailors assessments to the personality characteristics most likely to promote performance in that role. Reports are therefore 100% relevant in addressing the specific behaviours and competencies considered critical to success.
Research presented this year at a British Psychological Society conference showed that assessing competencies can be up to twice as effective in predicting sales performance than individual personality traits alone. Furthermore, Profile:Match2's personality scales have been shown to accurately measure the 'Big Five' personality factors, outperforming four other leading personality assessments on four of the five factors.
Download the Profile:Match2 App on the App store, or Google Play by clicking the links below.


Talk to us about about the Profile:Match2 App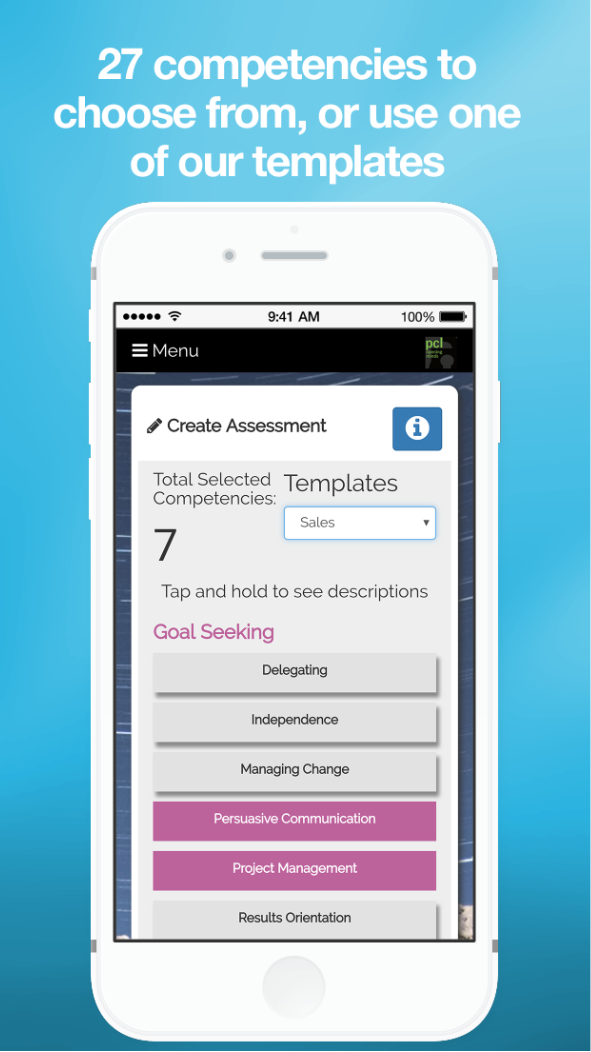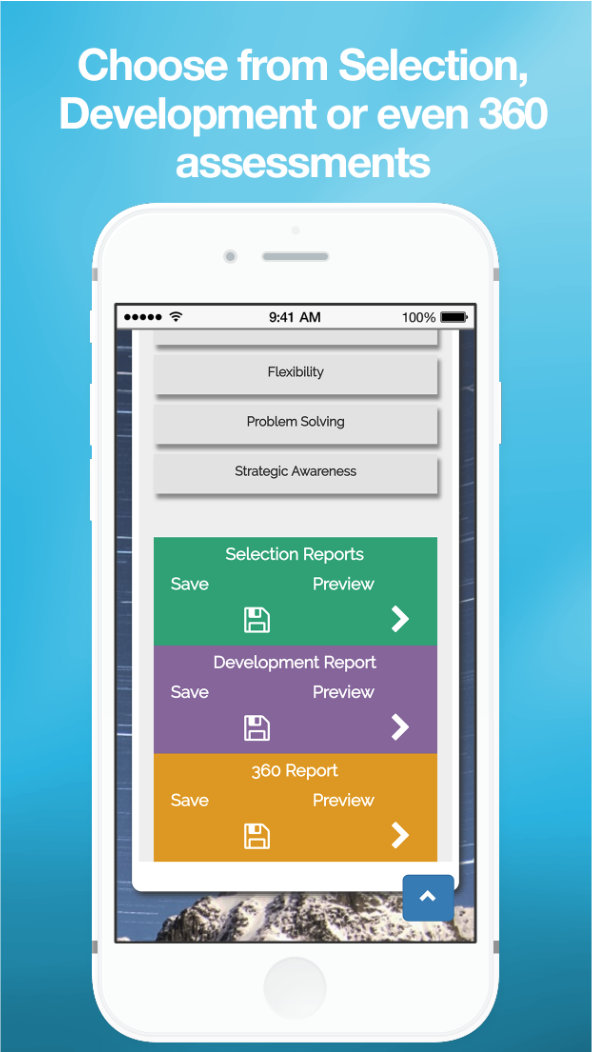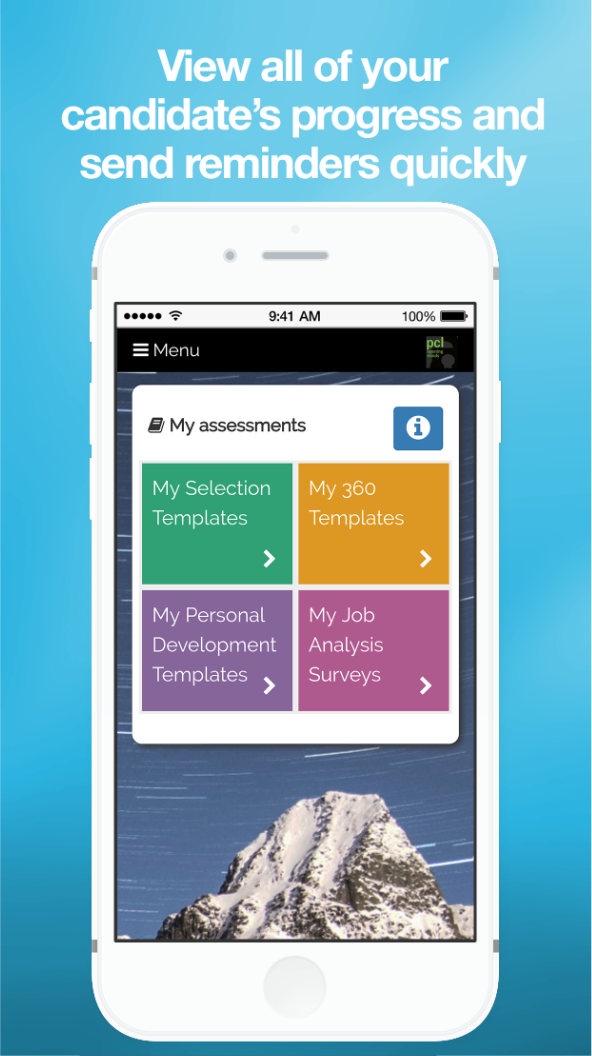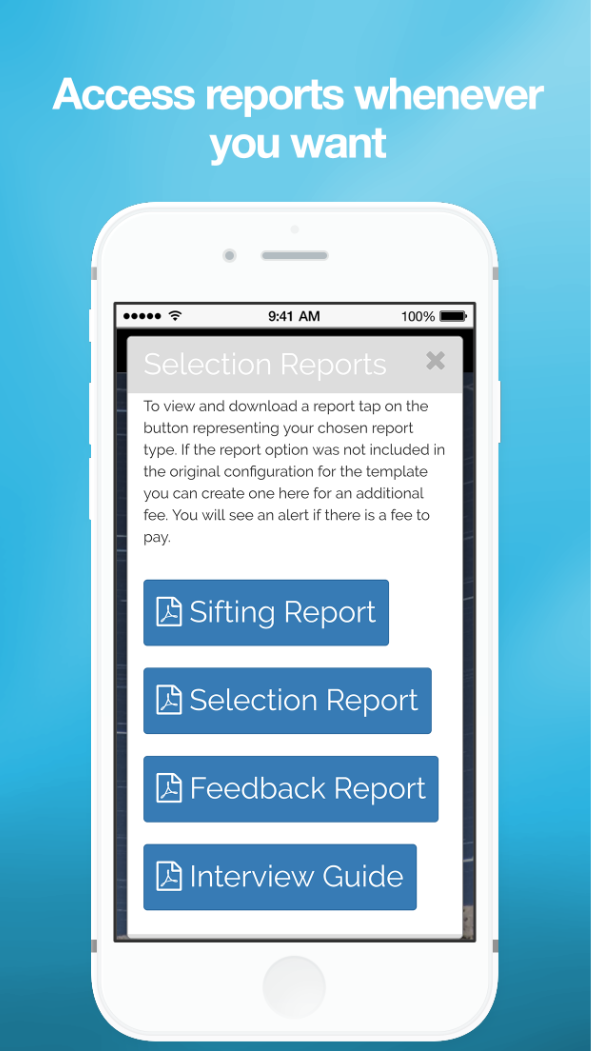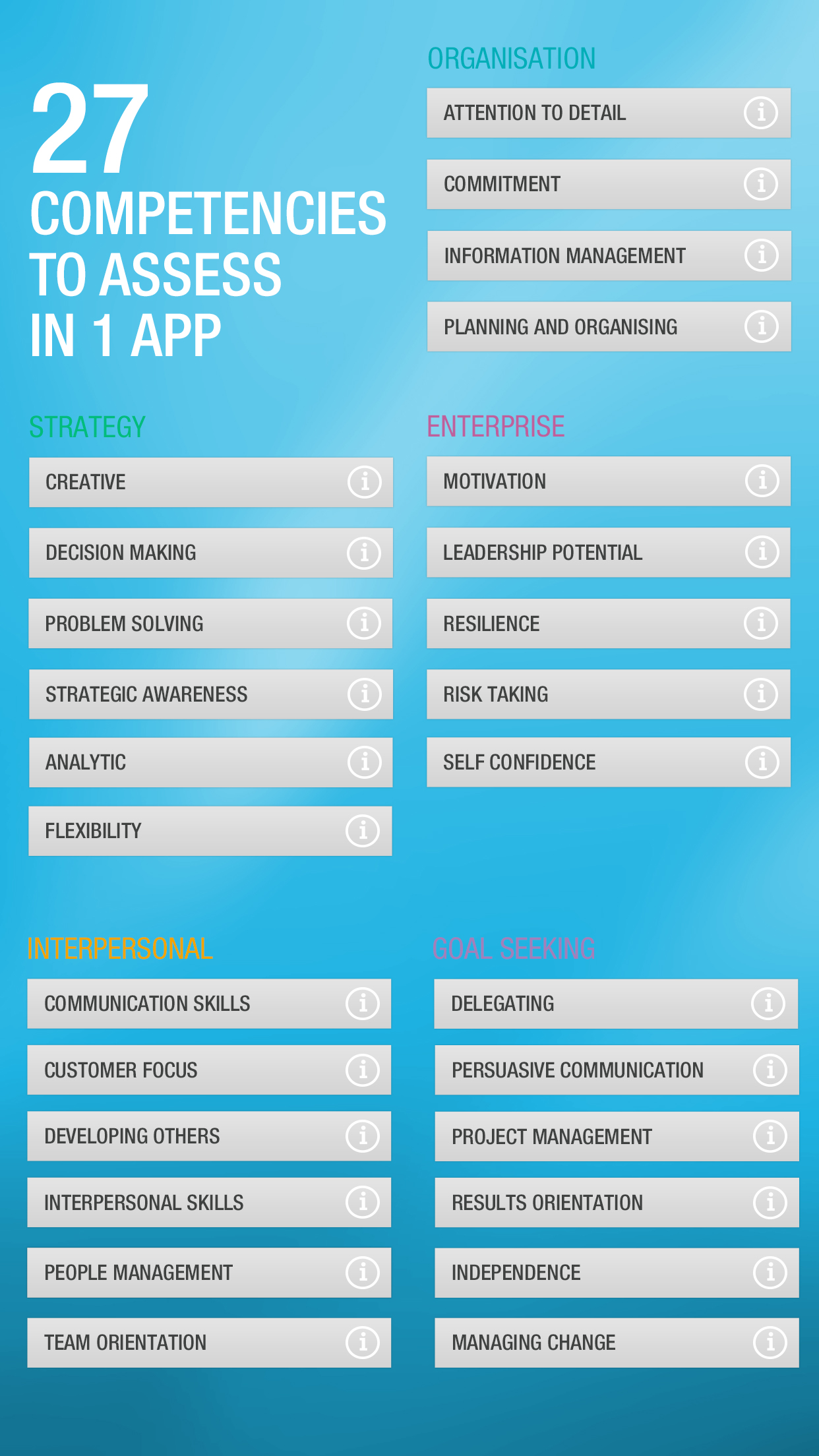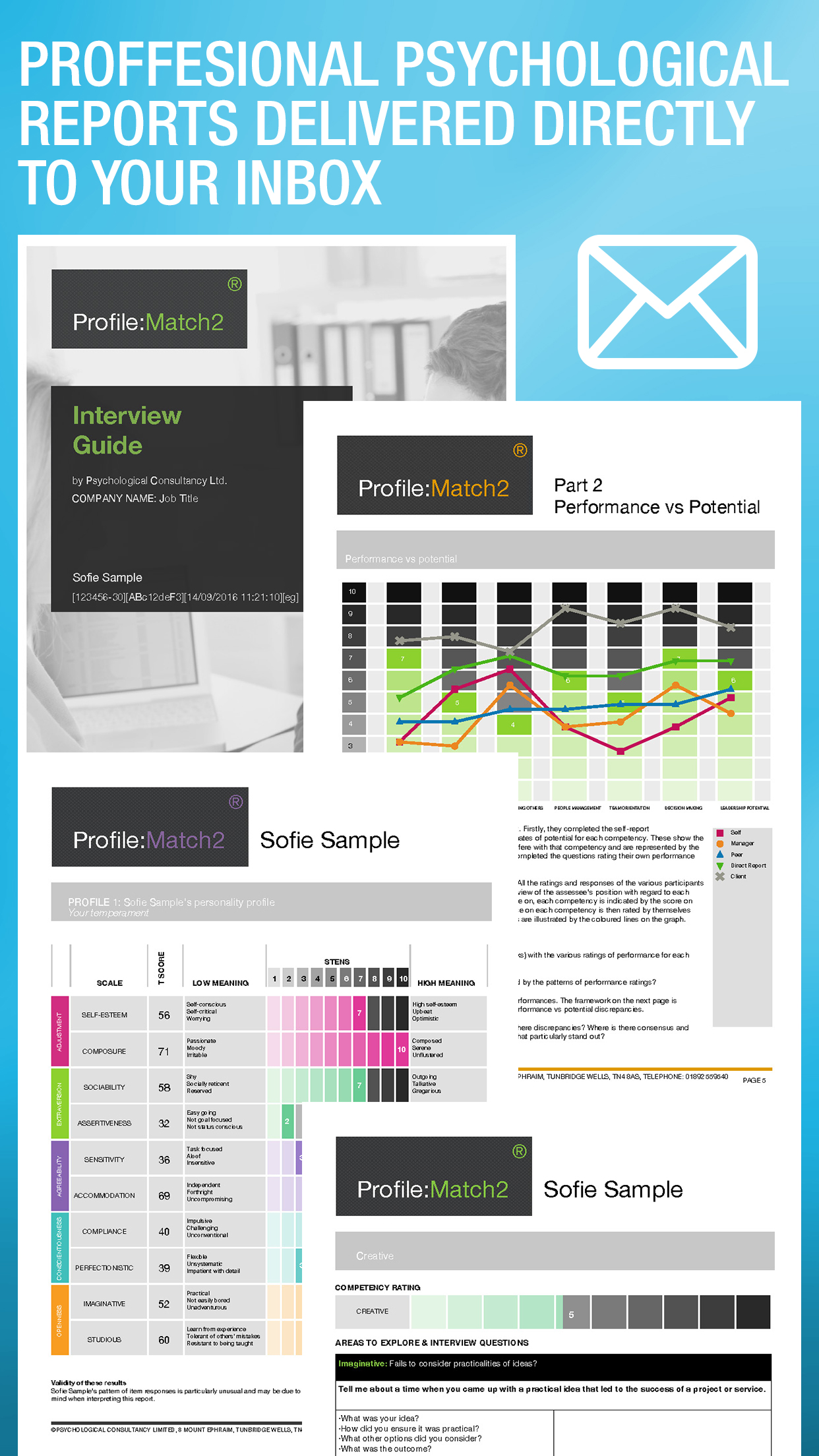 "This is the first psychometric dashboard that allows me to set up assessments on-the-go via a mobile app. Having the flexibility to access Profile:Match2 when I'm out of the office means I can manage my assessments more quickly and efficiently."
"Usually I need to make notes when sitting with clients, deciding on competencies and report options. With the Profile:Match2 app I can immediately open my phone, select the competencies and report best suited to my client, and send through the links before our meeting is concluded
This Profile:Match2 application is groundbreaking, as it is truly one of a kind."