Explore the array of Profile:Match2 reports available. Whatever your needs, there is a Profile:Match2 report that will aid in streamlining and improving your human resources processes. Click on each of the images below to view sample reports or visit the main Profile:Match2 page for further information.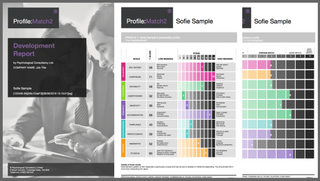 Development Report
Review an employee's strenghts or limitations, and facilitate developmental processes for improvement.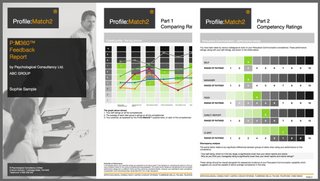 360 Feedback Report
Assesses past performance and future potential to give a robust overview for reviews, appraisals and personal development.
Profile:Match2 Technical Manual
The P:M2 Technical Manual provides insight into the development behind the tool and the robust validation processes it has been subjected to.