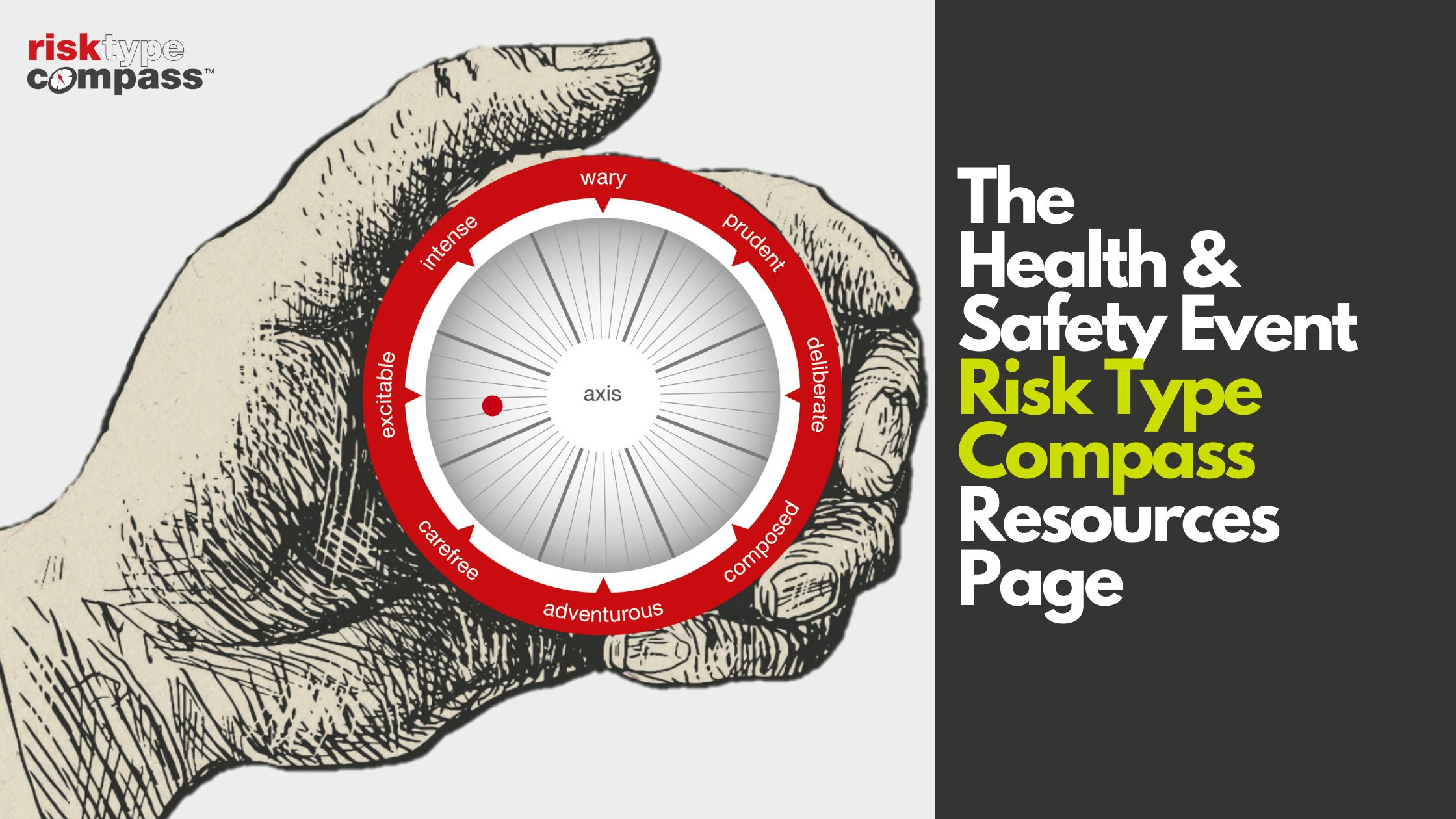 The personality-based approach to Risk Management
As a firm of business psychologists we utilise our world-renowned assessment portfolio and consulting expertise to support clients globally. Our tool, the Risk Type Compass, uses a personality-based approach to identify the extraordinary variety of natural differences in our approaches to risk and decision making, supporting us to move away from a 'one-size-fits-all' risk management process.
In order to maximise safety and mitigate incidents, we need to go beyond blind obedience and recognise the dramatically different ways in which we, as individuals, approach risk and decision making. These aspects of human nature impact our behaviour in the workplace.
These individual differences are measurable using the Risk Type Compass psychometric tool. With neuroscience informing us that decision making involves both emotion and cognition, we can plot individual scores onto both of these dimensions. This allows us to assign each individual to one of eight distinctive Risk Types. Each Risk Type is characterised by risk dispositions that influence our perception of risk, reaction to risk or uncertainty and decision making.
Taking just fifteen minutes to complete, the assessment provides a clear framework that will take any risk manager from being focused predominantly on the risk per se to focus on the people dealing with the risk; developing an insight into the basic instincts that influence work performance in those they supervise, and generating a 'plan for personal responsibility' that managers are aware of.
Keen to find out your own Risk Type? Click the button below to take a complimentary version of the assessment, and contact us if you'd like to discuss further. 
SAFETY & HEALTH PRACTITIONER
Geoff Trickey, Chartered Psychologist, CEO of Psychological Consultancy Ltd., and Creator of the Risk Type Compass, discusses the benefits of a person centric approach to risk management.
IOSH MAGAZINE
An innovative approach to risk management that takes personality traits into account has recently emerged, and Geoff Trickey took a deeper look.
Prefer a video? Watch this short clip!
LEARN MORE ABOUT THE RISK TYPE COMPASS