Emotional Intelligence Training
Emotional intelligence provides critical insights into the way we see ourselves, relate to others, make decisions and manage stress. In fact, it's one of the single largest factors differentiating the best performers from the rest.
Our training certifies you to use the highly acclaimed EQ-i 2.0, which is the leading measure of emotional intelligence and its partner assessment, the EQ-360. The EQ-360 adds another layer of information through a multi-rater perspective of an individual's emotional intelligence.
Drawing on over 20 years' training experience and expertise gained from using these tools in our consultancy, our psychologists will equip you to assess emotional intelligence with confidence. Uniquely, our training also enables you to add Emotional Intelligence assessments to the British Psychological Society's register of Qualified Practitioners.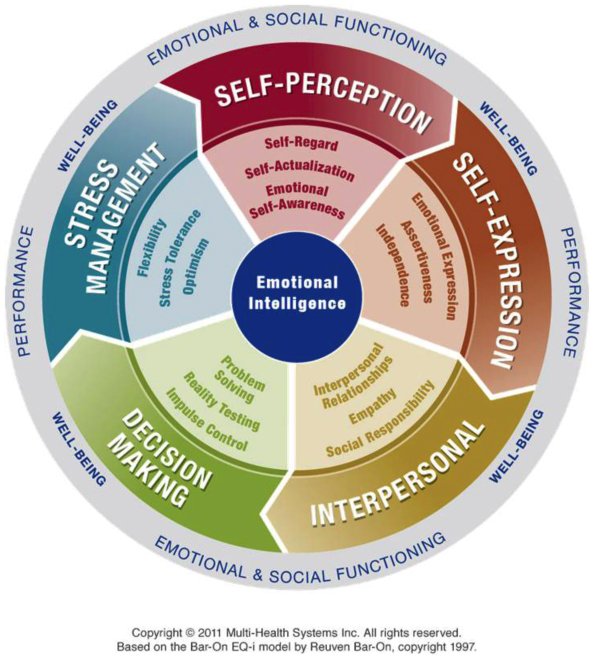 EQ-i 2.0 and EQ-360 Workshop
Our two-day course qualifies trainees to administer and deliver feedback on both instruments. It is designed for coaches, HR specialists, leadership consultants, recruiters, business psychologists and trainers.  The course fee provides:
All training materials including presentation slides and detailed handouts
Your own EQ-i 2.0 Workplace Report
Complimentary EQ-i 2.0 and EQ-360 reports to practise feedback
A reference book, 'The EQ Edge'
Post-course support for new trained users
EQ-i 2.0 and EQ-360 Webinar Training
To accommodate busy work schedules, we also offer the above course via webinar. The training takes place in multiple sessions over two days and offers you the chance to ask questions and communicate with other attendees without the need to travel.
Upcoming Courses
Nov
27
Wed
EQ-i 2.0/EQ-360 Workshop

@ PCL Offices, Tunbridge Wells
PCL were the first UK distributor of the EQ tools and our long history and experience with the assessments means we pride ourselves on offering excellent EQ training. As BPS Verified Assessors, we offer training that accredits individuals to add the EQ tools to the BPS Register of Qualifications for Test Use (RQTU).
The two-day workshop is designed for those who will be delivering in-depth interpretation and feedback on the EQ tools. The overall emphasis is on practical activities that guide delegates through EQ interpretation, feedback, and report writing, as well as an introduction to the online assessment platform.
The course fee provides:
Multi-Health Systems Certification in the EQ-i 2.0 and EQ-360
A complimentary EQ-i 2.0 and EQ360 report per person to practise feedback after the course
A copy of the full Workplace report for all attendees
A copy of the book 'the EQ Edge'
Comprehensive training materials including presentation slides and extensive scale interpretation supporting handouts
The course is suitable for HR and learning and development specialists, as well as coaches and psychologists who are looking for a robust and well-validated measure of emotional intelligence.
Post Training support
Excellence in customer service is a core PCL value, providing personal post-training support and making sure all client queries are responded to quickly and effectively. Upon completion of the certification you will be provided with your own management portal, which contains a number of EQ resources and up-to-date research that you can draw from after the course. This management portal is a free service and there is no annual licence, set-up fee or minimum spend. We are also pleased to offer ongoing support free of charge for trained users, should you have any interpretation queries on the questionnaires after you achieve your accreditation.
Please note: the timings of this course are 9am to 5pm on Day One and 9.30am to 4.30pm on Day Two.
For more information call our office on +44 (0)1892 559 540, or email info@psychological-consultancy.com
Want to train in your own office?