Assessment & Coaching Consultancy
For many years, PCL has been helping clients to assess and develop their employees using a range of psychometric solutions. With the right tools, our clients are able to maximise the skills, capability and performance of all employees, empowering their people, nurturing talent and ensuring a good return on investment.
To meet the needs of both national and international clients, we increasingly find ourselves using a range of different methods to conduct client personality feedback sessions. Whether face to face, via telephone, Skype or webinar, the reputation and excellent quality of our psychometric solutions means we can offer our clients expert candidate feedback wherever they are.
Thanks again for the great session in London which definitely had an impact on the team. Each of them came back with some interesting insights into the team and reflections on their role within the team.
I found the event fascinating. I think the group really benefitted from having a common language and framework in which to understand each other.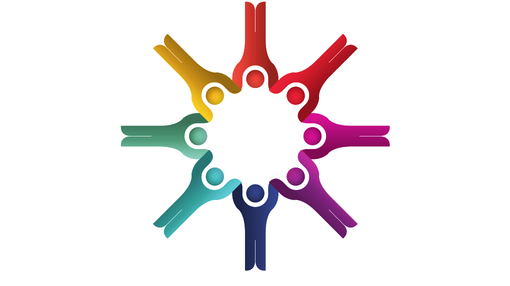 Feedback Packages
We offer a series of different assessment and coaching packages that range from one-off candidate assessment reviews to more in-depth analysis, including candidate developmental feedback and action planning. We flex our approach to meet a range of client budgets and timeframes to ensure the best outcome. Click the banners below for more information and contact us for the applicable price lists. 

Providing valuable evidence for a candidate's fit with a particular role, psychometric assessments allow an informed, evidence-based selection decision to be made. With this Level 1 Support Package, candidates complete personality questionnaires online and one of our Consultant Psychologists will provide an interpretive wash-up call with the decision maker(s), exploring areas of match and potential mismatch between the candidate and the role and exploring the candidates' psychometric profiles.

In addition to the client assessment support provided at Level 1, this Package takes the information-gathering stage one step further by including individual feedback sessions with the candidate(s) prior to the client wash-up call. This step allows our Consultant Psychologists to gauge the candidates' levels of self-awareness and adds a more advanced level of expertise to the interpretation of the reports, fit recommendations and suggested interview questions.

Our most comprehensive Level 3 Package provides an in-depth selection recommendation, based on a full job analysis to identify the key personality characteristics necessary for success in a role. Candidates would complete three personality questionnaires to allow a fully-rounded view of the individual and all administration, including email invitations, reminders, and scheduling, would be conducted by PCL staff, taking this added pressure from the client. In addition to conducting a 90-minute telephone feedback session with each candidate, we would also conduct a wash-up call with the decision maker(s). This is an opportunity to discuss candidate competency fit, development areas, fit with team, suggested further probing questions and recommendations for hire where applicable.

At Level 1, individuals complete the chosen appropriate personality questionnaires for their level of seniority and subsequently receive a 90-minute feedback session with a qualified Consultant Psychologist. The session can be conducted face-to-face, via telephone, or via Skype/webinar, depending on location. The aim of the feedback session is to increase self-awareness, highlight strengths and potential blind-spots, and create some take-away developmental suggestions and implementation plans for the individual, in order to improve effectiveness and enhance performance.

Our most comprehensive coaching package typically includes five 90-minute coaching sessions. The initial session often includes an individual's line manager, in order to set goals and ensure alignment between organisational and individual goals. 360-degree feedback and observation of the individual in the workplace may also be incorporated into the process to add further valuable insight. Although highly flexible and adaptable to the needs of each individual, the end target of our Developmental Coaching is always the same: to enhance self-awareness, to help an individual be comfortable with aspects of their personality that may need active management, and to increase appreciation of their own particular talents. Ultimately, this process of self-knowledge will result in a well-balanced individual who is more empowered and able to effectively deliver business goals.
Our Approach
We take a very flexible approach to our consultancy services and are happy to work with you to tailor our packages to create the best solution for your specific needs. Therefore, it is possible to combine aspects of the various Consultancy Packages described above.
Please Note:
Consultant expenses are applicable for any necessary travel, accommodation, etc.
The cost of psychometric reports is not included in the Consultancy Packages and will vary depending on the psychometric and report type chosen.
Where larger numbers of individuals are being assessed, discounted rates may apply.
Hand-crafted feedback summary or interview questions can also be provided upon request.
Not sure which Package is best for you?