Emotional Intelligence: the EQ-i 2.0 & EQ360
Emotional Intelligence (EI) is a set of emotional and social skills that collectively establish how we perceive and express ourselves, and use emotional information in an effective and meaningful way. Understanding and developing Emotional Intelligence is crucial for career success. Download our Beginner's Guide to Emotional Intelligence for more information.
As the first UK trainer and distributor of Multi-Health Systems' EQ-i 2 Emotional Intelligence assessment, our highly trained psychologists have extensive knowledge and expertise in the area, offering rigorous, BPS-accredited training as well as ongoing support post completion of the course.
In order to administer the tools, you must first attend a two day certification course, either in-person or via Zoom. You can learn more about our workshops here.

Based on the original model authored by Dr. Reuven Bar-On, the EQ-i 2.0® model is the leading measure of emotional intelligence. Used primarily for coaching and development, the tool helps to determine and address an individual's personal development needs.
Emotional intelligence is proven to be a key indicator of human performance and development. The EQ-i 2.0® model address five composite areas with fifteen subscales, covering areas such as Empathy, Stress Tolerance, Emotional Self-Awareness and Emotional Expression.

Built on the framework of the EQ-i 2.0®, the EQ360® provides a multi-rater perspective: an individual's ratings are compared to those of their peers, supervisors, friends and family to increase self-awareness by evaluating observer ratings of our emotional functioning against our self-impressions.
EQ360® reports provide in-depth analyses of rater opinions, providing valuable insight and opportunities for development. Both the Workplace and Leadership EQ360® Reports can be used to address developmental issues highlighted when raters' opinions and self-assessments conflict.

Need to train your team in emotional effectiveness?
The Emotionally Effective Leader Workshop pack gives EQ-i 2.0® practitioners access to a suite of digital materials to allow facilitation of interactive workshops to develop emotional effectiveness in leadership contexts.
The Workshop, intended to be run over an 8 hour day, is based on MHS' well-validated Leadership Effectiveness Framework and provides practitioners with the tools to help guide attendees to:
Increase their understanding of emotional intelligence and its role in leadership
Understand their own EQ-i 2.0® Leadership Report
Identify specific areas in their own emotional intelligence to develop
Produce detailed and measurable action plans for ongoing personal development
Trained EQ-i 2.0® practitioners can purchase the Emotionally Effective Leader Workshop facilitator pack from their EQ Portals, along with individual workbooks for each participant. Practitioners will receive a detailed Facilitator Guide, Slide Deck and sample Individual Workbook.
Get in touch with our experts to discuss how you can help increase the emotional effectiveness of leaders in your organisation.
Want to know how emotional intelligence can help your organisation?
Did you catch the Netflix series, Squid Game? Not only did it make us hide behind our sofas, but it also got us thinking about the link to Emotional Intelligence. Erin Ferrie explores.
Emotionally intelligent leaders and organisational change – why is Emotional Intelligence a key skill for leaders implementing effective organisational change?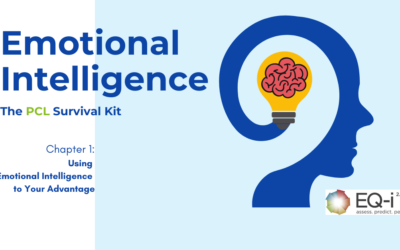 By Bianka Varga The PCL Team hope you and your loved ones are staying safe. The previous few weeks have been demanding for all of us, giving us hardship and challenges we've never imagined before. Still, some people seem to thrive in this kind of climate and...