Hogan Assessments
PCL is the UK's first Hogan Assessments distributor, having launched the tools in the UK over 25 years ago. Grounded in more than a century of science and underpinned by comprehensive industry research, Hogan Assessments is the international leader in personality insights. The assessments measure: normal personality (Hogan Personality Inventory); derailment characteristics (Hogan Development Survey); core values (Motives, Values, Preferences Inventory); and cognitive reasoning ability (Hogan Business Reasoning Inventory).
Individually, these questionnaires offer sharp-focused assessment from four key perspectives. Combined, they provide a unique insight into the depths of personality and cognitive reasoning with strong implications for performance, retention, organisational "fit" and leadership effectiveness.
The  Hogan tools have been used to reduce attrition and increase productivity by helping organisations to recruit the right people, develop key talent and teams, and evaluate leadership potential.
With the world's largest database of personality research and decades' worth of experience in psychometrics, Hogan produces valid, reliable personality assessments that measure everyday strengths, potential shortcomings, and values and motivators.
Learn more here.
HOW CAN WE HELP?
We provide consultancy services using the Hogan Assessments suite, as well as manage the administration of the tools/report ordering, provide support and conduct candidate feedback sessions. We also offer Hogan Certification Workshops if you'd like to administer the Hogan Assessments tools yourself. Our courses are accredited by the British Psychological Society (BPS), so upon completion, you can register with the BPS and record your achievement on the Register of Qualifications in Test Use (RQTU).
WHY CHOOSE PCL?
Sourced from Distributor Spotlight, Hogan Assessment Systems: 
PCL has a robust portfolio of psychometric assessments and consulting expertise, supporting clients globally. The team pride themselves on their work to enhance talent acquisition, talent development and engagement decisions to empower individuals, teams, and organisations.
Founded in 1992, PCL quickly became one of the UK's leading evidence-based  solution providers. Inspired by Hogan's mission to reunite assessment practices with personality research, CEO Geoff Trickey and Chief Psychologist Gillian Hyde worked closely with the Drs. Robert and Joyce Hogan to trigger an exciting period of innovation with the publication of the UK edition of the Hogan Personality Inventory in 1997, followed shortly by the Motives, Values, Preferences Inventory and Hogan Development Survey in 1998.
Both Trickey and Hyde are leading psychologists in personality research, and PCL's team of highly qualified Consultant Psychologists have enjoyed this close working relationship with Hogan Assessment Systems for over 25 years.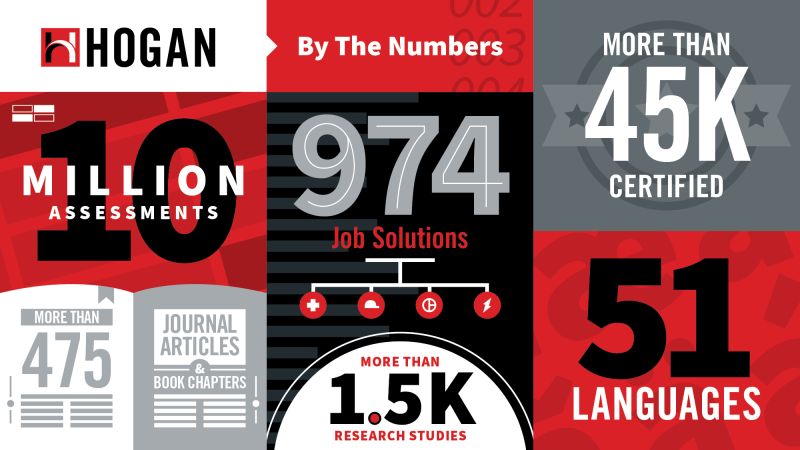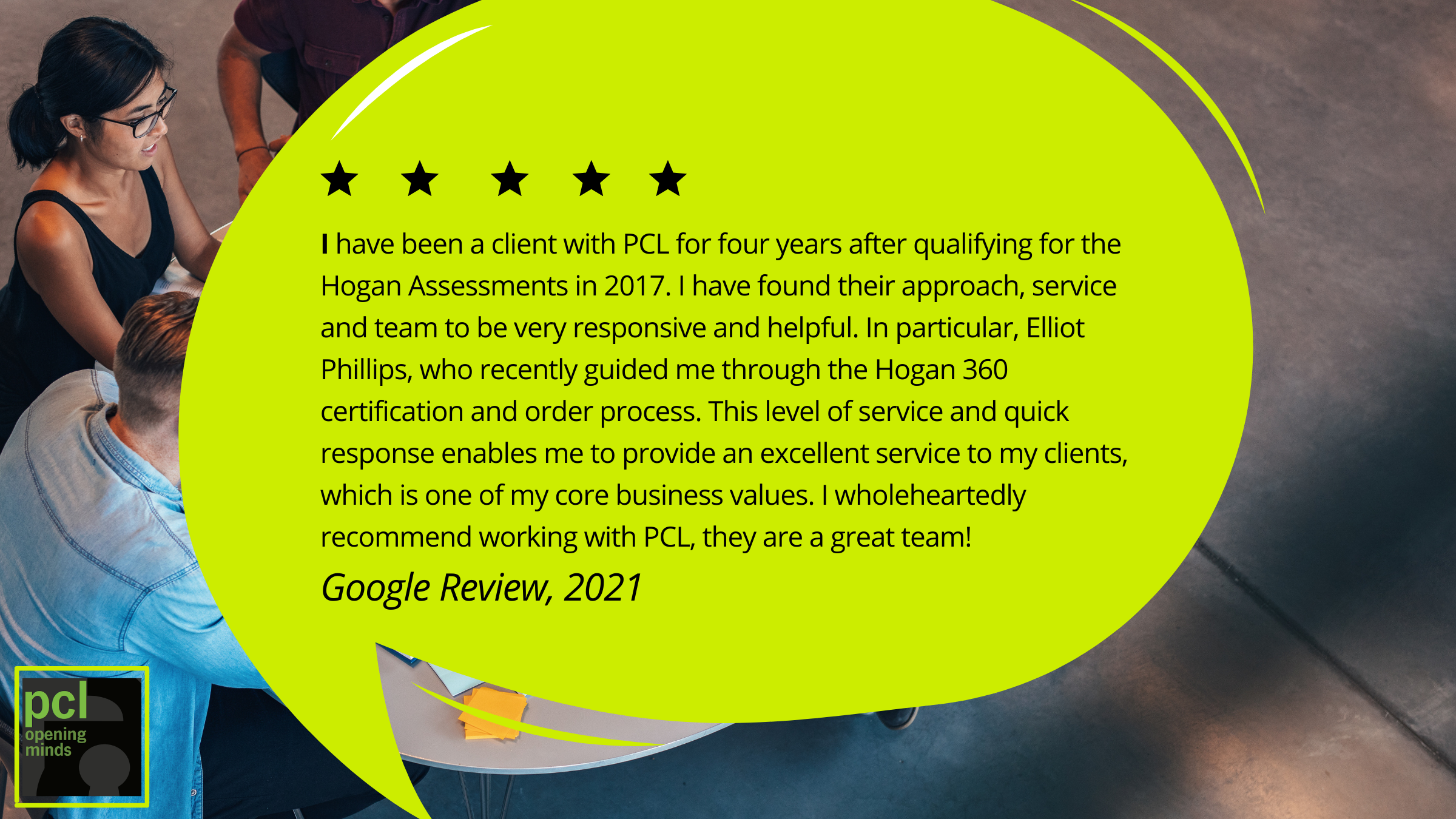 Not sure which assessment is right for you?