The 'Inside' of personality
The Hogan Motives, Values, Preferences Inventory (MVPI) gives you an understanding of what motivates an individual's choices and decisions. Through gaining an appreciation of these drivers, organisations can better advise, motivate and manage staff.
MVPI profiles are concerned with a person's 'fit' with a job, team or organisation. Its effectiveness arises from the capacity to operate at these different levels within the organisation. Derived from over 80 years of literature on motivation, the ten scales of the MVPI form an all-encompassing taxonomy of the motives and values defined in research by the most prominent motivation theorists.
MVPI Uses
Personal Development
The MVPI assists career decisions by identifying the values and motives that are most important to the individual and can define the job type, the team climate or the corporate culture in which they are most likely to flourish.
Team Development
The MVPI is ideal for team profiling and for mapping team dynamics. The MVPI profiles of team members indicate where values and priorities converge and contribute to team climate; they can also show where there is diversity and where there are opposing factions that may be a potential source of conflict.
Organisational Culture
The MVPI supports culture surveys that reflect the actual values 'on the ground' in contrast to the desired values of mission statements, company literature and websites. By segmenting the organisation according to managerial seniority, region, branch, department, function or product, and generating composite MVPI profiles for each segment, a detailed map of corporate culture throughout the organisation is obtained.
The MVPI is the only commercial psychological inventory that has the capacity to evaluate person-organisation fit across such a comprehensive taxonomy of motives and values.
Upcoming Courses
Dec
8
Thu
Hogan Advanced Interpretation in-person course

@ citizenM Tower of London Hotel
This one-day workshop is a hands-on, fast-paced session that prepares you for interpreting scale combinations more skillfully, connecting scales across assessments and interpreting complex combinations with ease.
You'll be addressing scale and subscale level data to draw effective developmental conclusions, and aid in getting the most value from the Hogan suite of assessments.
You'll advance your interpretation skills, plus:
Practice using subscales and interpreting scale combinations
Learn how to resolve competing or complex scale combinations
Compare and contrast your own interpretive insights with Hogan expert interpretations
Connect Hogan data points across scales and assessments for more robust interpretations
Learn advanced interpretation techniques around low HDS and low MVPI scores
Is this the right course for me?
If you're looking for a more sophisticated approach to the Hogan assessments and feel that a deeper knowledge of the scales, subscales and their combinations across the entire Hogan suite would be useful, this course is for you. You'll have plenty of opportunity to develop your interpretation skills across a number of case studies, combining the HPI, HDS and MVPI tools.
Workshop Cost: £1,175 plus VAT 
Please note this course is being held in-person at the citizenM Tower of London Hotel, 40 Trinity Square, London EC3N 4DJ (subject to evolving Covid restrictions). We also offer virtual options.
Successful completion of a Hogan Certification Workshop is a pre-requisite of this course | Booking discounts available – contact training@psychological-consultancy.com for details.
Dec
9
Fri
Hogan Advanced Feedback in-person course

@ citizenM Tower of London Hotel
This one-day workshop is your opportunity, as a fully-qualified Hogan user (HPI, HDS and MVPI qualifications are pre-requisites to this workshop), to hone your feedback skills and expand your knowledge.
This experiential workshop provides you with knowledge of advanced feedback models, how to integrate Hogan data with other inputs, tips for creating developmental action plans, and an understanding of best practices for delivering Hogan feedback.
The workshop will allow you to:
Learn a framework for delivering Hogan feedback
Obtain information about feedback types, debrief models, and feedback delivery best practices
Learn how to troubleshoot common problems
Connect assessment results to job context
Practice conducting a feedback session in a supervised setting
Practice developmental action planning based on Hogan data
Is this the right course for me?
If you're relatively new to delivering feedbacks, especially to top-level leaders using sophisticated psychometric assessments, this course will help to give you the confidence to be an effective and personable coach. This workshop covers the fundamentals of setting up and delivering a professional feedback session, so may not be suitable if you are a highly experienced coach.
Workshop Cost: £1,175 plus VAT (package options available, please contact us for details) 
This is an in-person course at the citizenM Tower of London Hotel, 40 Trinity Square, London EC3N 4DJ (subject to evolving Covid restrictions). If you'd like a virtual option, please see our calendar for upcoming dates.
PCL were the first international distributor of Hogan tools and have been working closely with Hogan Assessments since 1996. Our long history and experience mean we pride ourselves on offering excellent Hogan training from the experts. We are the only UK verified assessors providing British Psychological Society accredited Hogan training, enabling registration on the Register of Qualifications in Test Use (RQTU).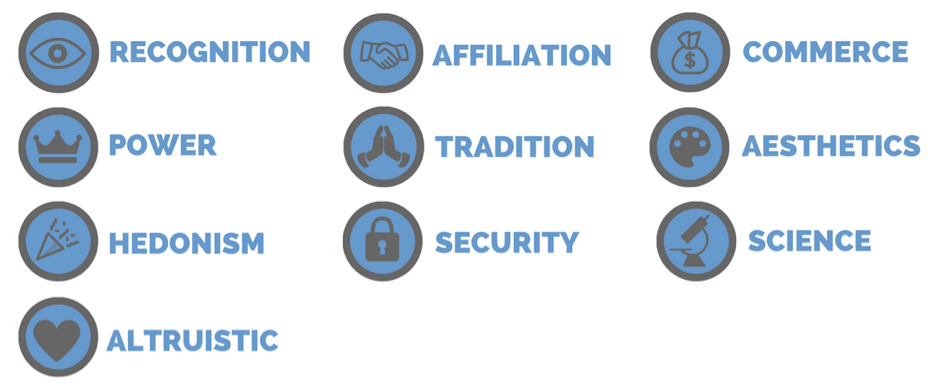 Talk to PCL about Hogan Assessment
Interested in Hogan Assessment?  Feel free to get in touch