The 'Inside' of personality
The Hogan Motives, Values, Preferences Inventory (MVPI) gives you an understanding of what motivates an individual's choices and decisions. Through gaining an appreciation of these drivers, organisations can better advise, motivate and manage staff.
MVPI profiles are concerned with a person's 'fit' with a job, team or organisation. Its effectiveness arises from the capacity to operate at these different levels within the organisation. Derived from over 80 years of literature on motivation, the ten scales of the MVPI form an all-encompassing taxonomy of the motives and values defined in research by the most prominent motivation theorists.
MVPI Uses
Personal Development
The MVPI assists career decisions by identifying the values and motives that are most important to the individual and can define the job type, the team climate or the corporate culture in which they are most likely to flourish.
Team Development
The MVPI is ideal for team profiling and for mapping team dynamics. The MVPI profiles of team members indicate where values and priorities converge and contribute to team climate; they can also show where there is diversity and where there are opposing factions that may be a potential source of conflict.
Organisational Culture
The MVPI supports culture surveys that reflect the actual values 'on the ground' in contrast to the desired values of mission statements, company literature and websites. By segmenting the organisation according to managerial seniority, region, branch, department, function or product, and generating composite MVPI profiles for each segment, a detailed map of corporate culture throughout the organisation is obtained.
The MVPI is the only commercial psychological inventory that has the capacity to evaluate person-organisation fit across such a comprehensive taxonomy of motives and values.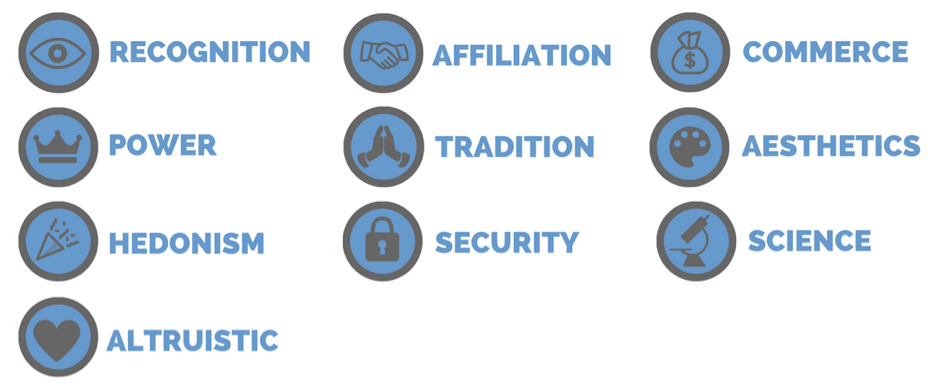 Talk to PCL about Hogan Assessment
Interested in Hogan Assessment?  Feel free to get in touch