Profile:Match360
Based on the highly robust Profile:Match2 psychometric personality assessment, linking personality and competencies to on-the-job performance, Profile:Match360 provides an all-round view of past performance and future potential, specific to job roles.
Profile:Match360 assessments are based on the key competencies for any role. In this approach, an individual's self-ratings of performance are compared to observer ratings from line managers, peers, direct reports or clients.
Uniquely in Profile:Match360, these performance ratings are considered against the background of candidate potential – the extent to which their personality is likely to facilitate performance. This all-round 360-degree perspective provides a particularly robust assessment, and a sound basis for reviews, appraisals and personal development.
Please note to use Profile:Match360 you must first complete a one day workshop. Get in touch for more information.
Annie has around 10 staff and due to recent successes, is planning to add five further employees to her team. She has been considering the pros and cons of using psychometric assessments within her recruitment and development strategy but has reached a crossroads as to whether assessments are suitable for her business. Erin Ferrie explores common misconceptions behind psychometric assessments.
Interviewers tend to fall back to the same 'top 10 things to ask in an interview' that have been in place for decades, but how effective are these questions? How can you tell if the answers given will really reflect on-the-job performance, or whether the applicant is just excellent at telling a story?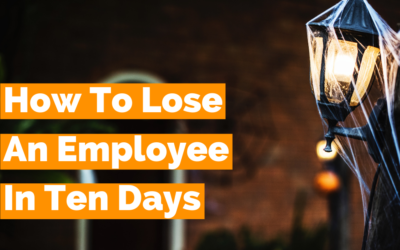 Have you seen the comedy film 'How To Lose A Guy In 10 Days', starring Kate Hudson as Andy? Andy's genius plan was to drive an unlucky guy away using only the "classic mistakes women make". Well, Halloween is upon us, but thankfully you can scare away employees any...
Interested in Profile:Match360?