Risk Type Compass
The key to effective risk management is understanding your staff's risk type and how they will react to unexpected events or outcomes. Risk Type Compass focuses on differences in the way individuals perceive, react to and manage risk, as well as how they make decisions. 
Based on extensive psychological research, the Risk Type Compass personality assessment places individuals into one of eight distinctive Risk Types. By identifying differences in risk appetite, organisations can maximise potential and balance the contributions of risk-takers and more risk-averse individuals.
The test is easily administered online and takes just 10-20 minutes to complete. In order to administer Risk Type Compass, you must first complete a Qualification Workshop, either face-to-face or via our online learning platform. Find out more about our training options here.
Selection & Development
Risk Type has implications for different roles within an organisation, with sales, compliance, traders and HR, for example, all exposed to very different aspects of risk. From hiring the right person, to on-the-job coaching and personal development, Risk Type Compass helps you understand an individual's risk attitude and helps inform decisions at an individual, team and corporate level.
See sample Risk Type Report and Personal Report.
Risk Management
Looking at the 'human factor' or people element of risk management, Risk Type Compass helps organisations to attain their risk management goals. It significantly improves human factor due diligence and risk management effectiveness by raising awareness of an individual's predisposition to risk and how that may manifest in a team.
Team Building
Risk Type Compass can be used to develop teams, groups and executive boards. By assessing different team members Risk Type and attitude, imbalances or the potential for conflict can be identified and mitigated, ensuring a balance of behaviours across the organisation.
See sample Team Report.
Showcase your Risk Type on a t-shirt! Click here to explore our range of risk apparel. If you don't know your Risk Type, get in touch with our team to find out.
Risk Type Landscape
By mapping the location and prevalence of Risk Types within an organisation, Risk Type Compass enables risk propensity to be identified and managed. Viewing the Risk Type Landscape in a tangible way allows organisations to make decisions about the overall risk culture and the extent to which there are departmental or divisional differences.
Sectors
Though applicable to all industry sectors, Risk Type Compass has particular relevance within the banking and finance, health and safety, insurance, energy, manufacturing and consulting sectors. Visit our Knowledge Bank to see the full range of Risk Type Compass resources.
Trading:
The Risk Type Compass has been widely used to determine the Risk Types of traders. By understanding more about their natural skills, capabilities and blindspots, traders are able to determine the strategies and tactics that work with their personality and avoid those that create stress and sub-optimal performance.
Watch our webinar on how understanding risk type can impact trader performance here.
Heavy industry:
The Risk Type Compass has been used extensively in heavy industry where risk management is crucial. Turning attention to the human factor, the Risk Type Compass facilitates more effective management of staff in hazardous situations; it provides a common developmental language and framework for staff and managers to engage with.
Watch our webinar on how to enhance your H&S strategy by addressing the people element.
Financial Services:
Risk Type Compass is frequently used in wealth management and financial advising, ensuring fiduciary and compliance obligations are met in regards to assessing a client's propensity for financial risk. The Risk Type Compass report helps advisors assess a client's risk appetite and steer them towards appropriate investment decisions.
See sample 
Financial Advisor Report
 and 
Investor Report
.
In November 2019, Psychological Consultancy Ltd held a conference event the 'Risk Type Summit'. International speakers presented their findings from using the Risk Type Compass with their clients and in their research.
Check out the video showcasing a collection of our personal highlights from the Risk Type Summit.
Click here to read more about the Risk Type Summit and watch videos of the speaker sessions.
Interested in Risk Type Compass for your business?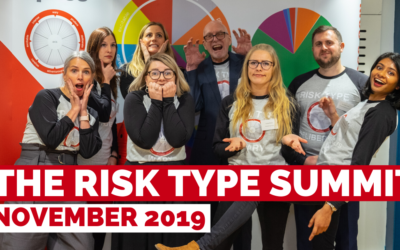 Last month, we held our second annual conference at the Wellcome Collection in Central London - this time focusing on our very own Risk Type Compass tool. It was fantastic to speak to our clients and introduce ourselves and the Risk Type Compass to new...