The Risk Type Compass assigns individuals to one of eight Risk Types and enables you to measure their propensity for risk and the leadership implications of decision making in an objective manner. As the founders of the assessment, you can be confident that your training will be conducted by a highly experienced psychologist, who will equip you with the skills required to incorporate the tool within your portfolio.
Certification workshop: £495 + VAT
Advanced workshop: £650 + VAT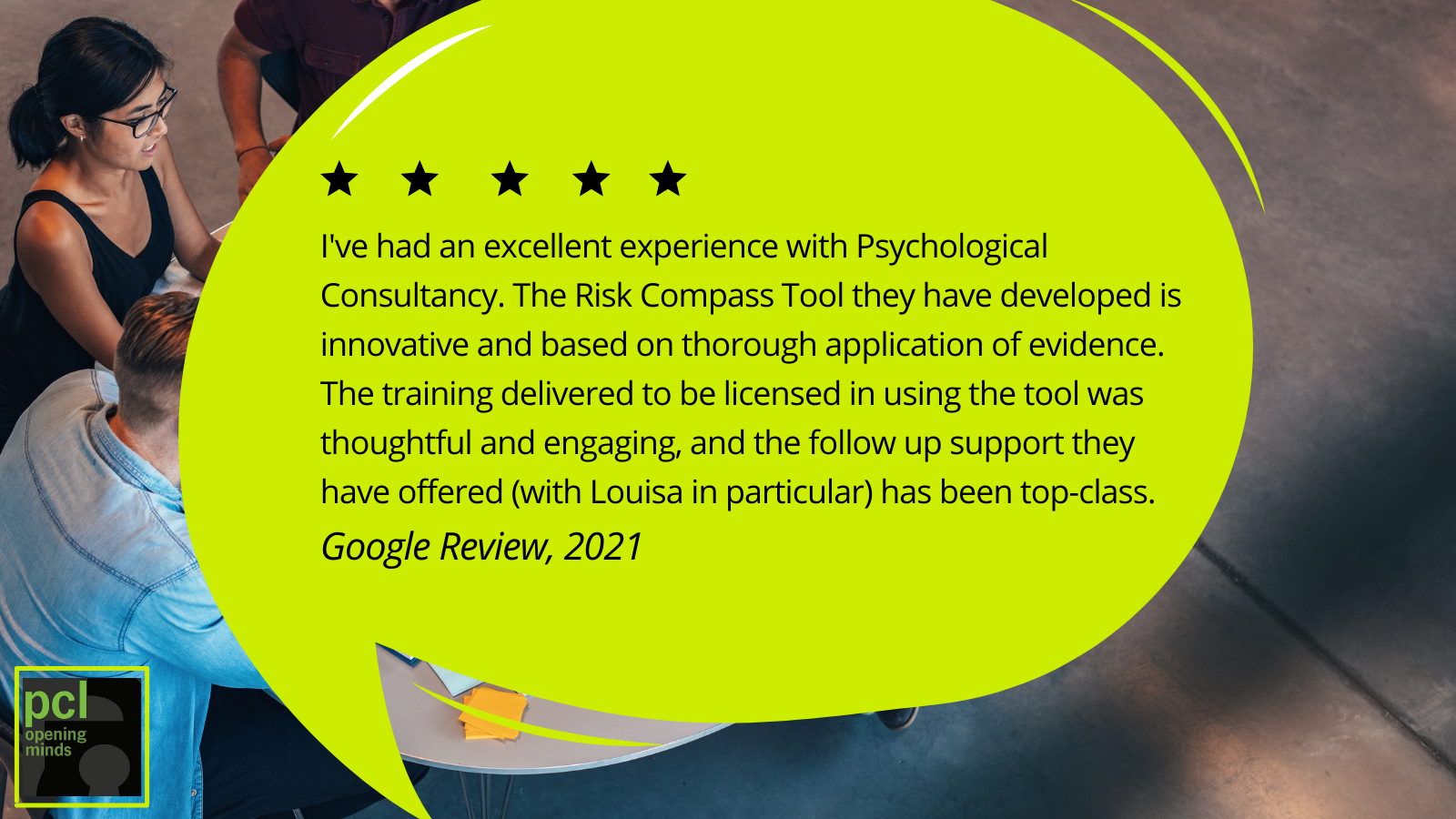 Please view our training calendar to view our upcoming dates. We also provide in-house training at your venue (or online) for groups of four or more delegates. Please get in touch if you would like to discuss this.
Risk Type Compass Workshop
Our Risk Type Compass qualifying course can be completed virtually during a live training session, or via an on-demand pre-recorded session.
During this one-day workshop, you will be trained by an experienced psychologist and introduced to a wide range of possible applications of the RTC (at individual, team and board level), as well as gaining an understanding of the origins, development, rationale and strategic relevance of the tool.
Taking a detailed look at each of the Risk Types, the trainer will guide delegates through case studies and interactive exercises to enhance their understanding of how individuals are likely to perceive, react to and manage risk, and approach decision making, as well as the subsequent business implications.
Delegates will also conduct a practice feedback session with a course colleague, embedding their learning and providing the opportunity to apply their theoretical learning to practical outcomes.
Completion of the workshop will equip you with the tools and knowledge to:
Appreciate the importance of risk and decision making in your workplace, and how Risk Types apply to a variety of industries, professions and roles
See how the Risk Type Compass can be used to support leadership and team development
Deliver feedback to Risk Type Compass participants
Interpret Risk Type Compass Group Reports and facilitate team workshops
Implement enhancements to your organisation's risk management strategy
Click here to find out more about Risk Type Compass.
Workshop cost: £495* + VAT. 9am till 4.30pm
*please note, there is an additional charge for hardcopy materials if required 
Online Pre Recorded Qualification
The RTC Online Qualification has been designed to fit around your schedule and can be accessed wherever and whenever you need. Broken down into five core modules, each supported by additional resources, the Online Qualification covers:
Introduction to the Risk Type Compass
Research and Development of the Tool
Risk Attitude and the Risk Tolerance Index
Applications of the Risk Type Compass
Reliability and Validity
Full tutor support is available to you if needed throughout the duration of your learning, and you will take a post-course 'Test of Understanding' to achieve your full Qualification.
To enrol on the Online Qualification, please complete a Booking Form.
Cost: £495 + VAT
Risk Type Compass Advanced Workshop
The Risk Type Compass Advanced Workshop is designed for practitioners who have completed the initial Risk Type Compass Qualification and have been exploring the practical applications of the tool. The Workshop will cover:
In-depth advanced interpretation of Risk Type Compass Reports
Risk Type Compass in a team setting
An introduction to the Risk Landscape
The Advanced Workshop runs over the course of a full day and will provide a more in-depth look at how to interpret individual placements on the Risk Type Compass, as well as providing a framework for running a Risk Type Compass Team Event with a group of individuals. Delegates will leave with a thorough expertise of the tool and the practical skills needed to make significant contributions to workplace cultures. Book your place here.
Cost: £650 + VAT