Increasing Sales Performance with Profile:Match2
The Situation
A large UK retailer was looking to create a quick, flexible and cost-effective selection process for their nationwide network of shoe stores. As a highly successful and well-known brand, they attracted a large volume of applicants for their in-store sales consultant roles. However, they wanted to ensure that they recruited the best-performing candidates whilst also reducing attrition.
The Solution
PCL assessed existing employees using the Profile:Match2 personality questionnaire to help determine which personality attributes were related to high job performance. This provided statistical validation that employees who are persuasive, self-assured, goal-focused, assertive, driven and optimistic generated more sales.
Using these findings, PCL were able to tailor Profile:Match2 so new candidates could be assessed against those aspects of personality that predicted performance. PCL also designed a bespoke report with interview questions to enable the company to probe candidates further about these competencies, which became an integral part of the client's recruitment process.
The Results
Analysing the data after Profile:Match2 had been used for recruitment revealed a dramatic return on investment. Those employees assessed using Profile:Match2 sold 10% more than their colleagues, providing powerful evidence that selecting people with the right competencies positively impacts on sales team performance.
Situation
• Large UK retailer seeks efficient process for selecting high-performing sales staff
Solution
• PCL uses Profile:Match2 to determine which competencies will likely predict high sales performance
Results
• High-performing sales staff recruited using Profile:Match2 sell 10% more than their colleagues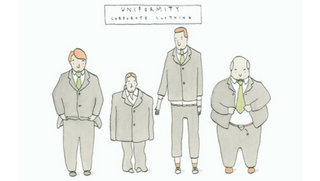 Talk to us about Profile:Match2