Trust, Cohesion and Risk Type in Firefighters
by Daniel Berghaus MSc & Dr Simon Toms
Fighting fires is a dangerous occupation, one that involves taking calculated risks and quick-thinking within a team of firefighters.
The diversification of potential incidents elicits a broader variety of responses, decisions and expectations for firefighters to contend with. Given the risky nature of the role, this places a greater need for consideration not only on individual risk dispositions, but how these may differ in the context of a team.
The research conducted by Daniel Berghaus and PCL's Dr Simon Toms explored these questions:
How do firefighters perceive the risks within their jobs?
Is there a specific risk profile more common in firefighters?
How do firefighters remain effective in high-stakes situations?
Is there diversity of temperament within teams?
How do individual and team dynamics interact?
How might relationships with other departments impact on operational efficiency and effectiveness?
This paper summarises the findings of our research looking into risk taking, measured by the Risk Type Compass, trust and the degree of team cohesion within a sample of firefighters here.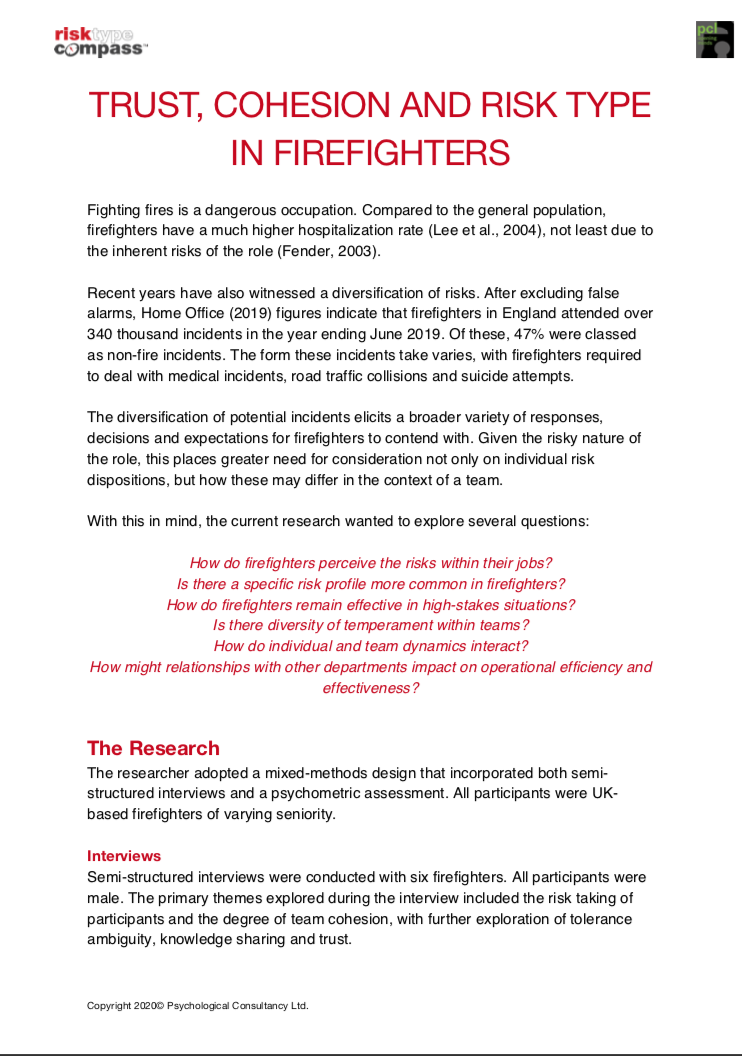 Want to learn more about Risk Type?