By Preeya Patel
Emotional Intelligence may be one of those things you've heard people talk about, but don't really get. You know, like the justice system or Brexit – it's all over the place, but what actually is it?
Well, emotional intelligence (EI) is a set of soft-skills that determine your interactions with others, your relationship with yourself, and how you act in the workplace. Here, Preeya, our Graduate Development Programme star, discusses three reasons why developing your emotional intelligence will pay dividends.
Reason One: Managing Change
That thing that people are worried about? The big change that's happening in your office? For you, it's manageable. Your experiences of stress are reduced and feeling towards change are skewed towards the 'it's a positive challenge' side of things. Emotional intelligence skills aid you to manage your emotions, develop effective coping skills that work for you specifically, and utilise your support networks, be that family, friends, colleagues, puppies, TV sitcom characters… Increased EI helps people to gain perspective when change is approaching, and compartmentalise their personal role and impact within it.
Reason Two: Improved Interpersonal Relationships
You'll be the person others come to with good news. Increased emotional intelligence – specifically with interpersonal relationships – improves your working relationships and, as an added extra, your problem-solving skills. So, when others come to you with a challenge you'll be raring to generate creative solutions, instead of (maybe) scurrying off to the coffee machine. Better listening skills and being able to understand others' plights are also what sets the emotionally intelligent bunch apart from the 'needs improvement' group.
Reason Three: Problem Solving
There's this problem. All those options and potential solutions that everyone in the meeting is calling out? You've got the perspective to find the diamond in the rough, the best solution in the bunch that your colleagues just aren't seeing. Identifying all the consequences (positive and negative) from the get-go sets you apart from the rest. You don't jump on the first idea or two that's proposed and you're not a slave to your impulses – you make thoughtful and thorough decisions based on the information that really matters. Combine that with a bit of proactivity and you'll be a valued member of the team that they can't work without.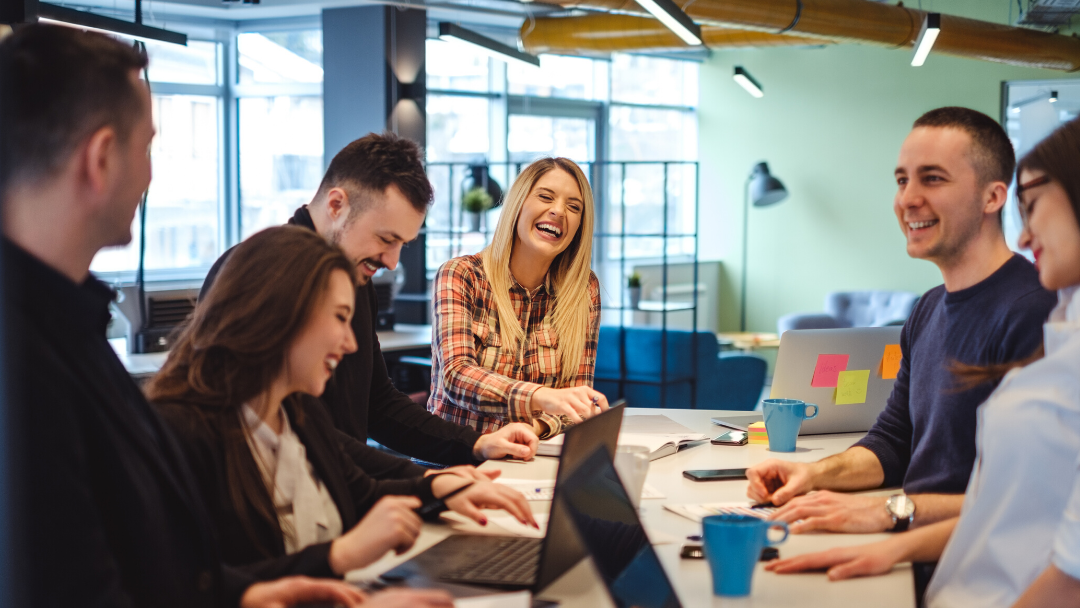 If climbing the ladder or journeying that career pathway is your jam, consider developing your emotional intelligence. The skills mentioned here – communication, stress management, problem-solving, decision-making, self-regulation – they're the skills people want in their teams, these are those soft-skills that people are searching for when recruiting. They're also the things that set you apart in the office and make your managers want to keep you from straying elsewhere if they can help it. There's lots of other core skills that developing your emotional intelligence provides you, and this is just a snippet of some.
There's also this big thing that it helps with, you may have heard of it? Leadership Skills. Click here to find out more.
EI gives you that advantage that others lack – and also makes for a great working environment when you've got yourself an emotionally intelligent bunch of professionals to work with.
We know some people that can help you out with all of this. Feel free to contact our expert EQi consultants about the emotional intelligence workshops and coaching they deliver.
If you'd like to find out more about Emotional Intelligence and how you can use the EQ tools within your training, register for our upcoming webinar here!