Dr. Simon Toms
The Risk Type Compass and PsyCap: From Research, to Practice, to Presentation.
As a test publisher, PCL are responsible for the ongoing research and development of their psychometrics. Findings from this research not only inform the development of our assessments – they generate insight into best practice in their use.
This information is frequently communicated in the form of white papers, blogs, webinars, videos and training materials. This allows us to keep our wide circle of PCL-trained practitioners and academics up to date on the psychometrics they use.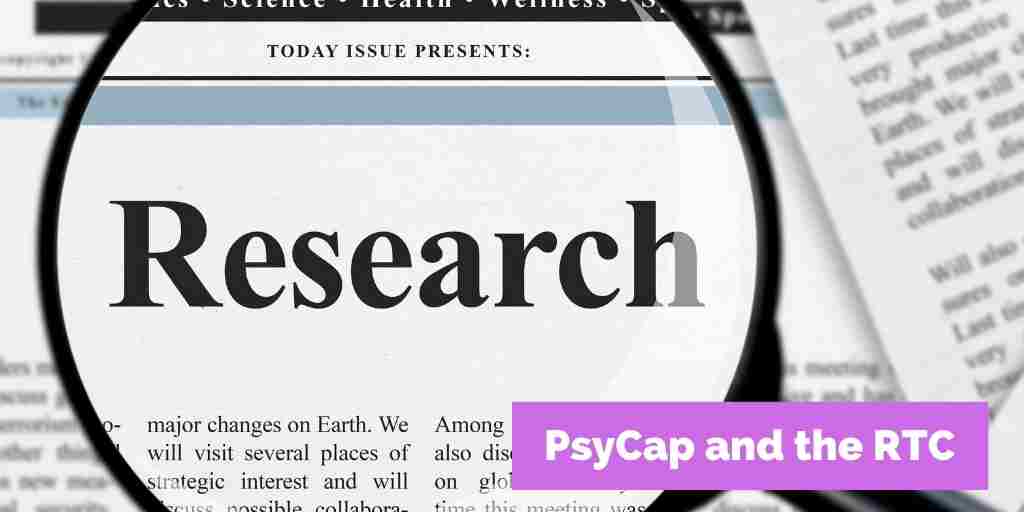 Research
PCL's research can be independent and self-driven or occur in collaboration with leading academics and universities.
One avenue driving university collaboration is our 'Student Sponsorship Programme' (SSP). Since 2016, PCL have worked with well over a dozen universities through MSc students researching the science of personality.
The SSP recently provided this support to two MSc students: Kat Hadjipetrou and Warda Ahmad, from Northumbria University and the University of East London respectively.
Each student researched contrasting topics as part of their MSc dissertations, but both incorporated the Risk Type Compass and a measure of 'Psychological Capital' Their aim was to explore if and how the two variables were related.
The Risk Type Compass (RTC) is a psychometric published by PCL that views the Five Factor Model of personality through the lens of risk. It focuses on differences in the way individuals perceive, react to and manage risk, as well as how they make decisions.
Psychological Capital (PsyCap) is an umbrella term defined by Luthans et al. (2015) as an individual's positive psychological state of development that is characterised by:
In both cases, the students were able to demonstrate that the RTC explained a substantial proportion of variance in the PsyCap variable.
You can read the white paper summarising this research on PCL's website here.
As a side effect of studying positive human traits, science will learn how to buffer against and better prevent mental, as well as some physical, illnesses. As a main effect, psychologists will learn how to build the qualities that help individuals and communities, not just to endure and survive, but also to flourish.
Seligman and Csikszentmihalyi's (2000)
Practice
PsyCap not only represents a multifaceted way of engaging with the concept of positive psychology. It is increasingly being used as a framework to structure, target and assess workplace interventions.
Kat and Warda's research demonstrated, and replicated, evidence of the RTC's excellent predictive capability for PsyCap. This indicates the RTC is a hugely powerful tool.
Specifically, the research demonstrates how practitioners can use the RTC to identify potential risk factors that could result in reduced levels of PsyCap. Subsequent targeting of intervention strategies can enable psychologists to provide bespoke and pre-emptive support to those who need it most, thereby reducing the potential for individuals to experience the consequences of poor PsyCap.
In short, the RTC can improve the effectiveness of psychologist-led psychological interventions tasked with improving wellbeing at work.
Presentation
Thought leadership is an important function of PCL. In addition to the Knowledge Bank, we have presented research findings at dozens of national and international conferences over the last twenty-five years.
The most recent example was the 7th annual Institute of Work Psychology (IWP) conference. Based at the Sheffield University Management School, the IWP has been one of the leading centres of work psychology research for over forty years.
The event was unsurprisingly online and showcased cutting edged research to several hundred delegates. This provided the perfect platform for Kat to present her research findings.
PCL's ongoing commitment to disseminating research means we'll continue to engage and communicate with the psychological community through a steady stream of event presentations.
To view the poster Kat presented at IWP's 2020 annual conference, click here.
Keen to know more about the Risk Type Compass?